Programas de Imersão em casas de famílias chilenas
Cursos-de-Espanhol
Pucón - Bariloche Pucon - Santiago
Galeria de fotos
Pucón
Atividades
Office: Termos e Condições Gerais Dicas e Links Informações Legais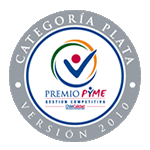 The Spanish teachers
Welcome to Language Pucon: the Spanish school in southern Chile
All of our instructors at Language Pucon have several years of experience in teaching Spanish to travelers. We offer professional teaching in a relaxed and friendly atmosphere. All of our instructors speak Spanish as our mother tongue, but also speak English.
Karin Malonnek
, having taught Spanish for 18 years, is responsible for the structure used in our group and private programs. She taught Spanish as a second language in Germany for 8 years before returning to her home country. Karin mostly teaches one on one intensive classes.
Gloria Palermino was born in Santiago where she studied and worked as a master in ceramics with a focus on the art and culture of the Andes. She has lived in Pucon for the past 15 years and has been teaching at Language Pucon for the last 4. Gloria shows great flexibility in finding new and fun ways to overcome language difficulties.
Gloria is teaches one on one and group classes.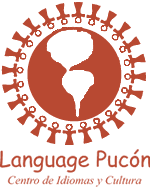 The Language school in Pucon
Patricia Gebauer studied education and English in Santiago and Valdivia and has lived in Pucon for 11 years. At Language Pucon she teaches English and Spanish at all levels and especially enjoys the cultural interchange.


Language Pucon, the Spanish school in Chile
Language Pucon, Pucon, IX Region, Chile, Uruguay 235, Tel.: +56452444967 (english spoken), spanish@languagepucon.com
All information about the language school, the spanish courses , and our home stay program as well as everything about the Spanish + programs, the housing options meanwhile study abroad and the prizes for Spanish courses ,how to contact us for Spanish courses and things about Pucon/Chile you find here.
©2000- Language Pucon, the language school in Chile, Southern America