What to do around Pucon
Pucon is one of the centers of outdoor and adventure tourism in southern Chile. Besides the time spent with your spanish courses, there's still the opportunity for a lot of activities.
In organizing tours, we work together with local agencies (e.g. to climb the volcano) and outfitters (e.g. horse riding) so we can find the best provider for each activity. The trails in Huerquehue National Park can be easily explored on your own (a guide can also be arranged). For climbing the volcano Villarrica you need equipment and an experienced mountain-guide. This trek cannot be done without a guide.
As a language school we are not a tourism agency, but we provide as much help as we can. We can supply information about where and when the buses leave and help you book an activity in advance. The prices we quote are approximate and may vary as companies change their rates.
The excursions may be made all year round unless stated otherwise.
The prices are per person, including transport, entrance fees, equipment and a local guide.
Conquering Villarrica volcano
Duration 12 hours Price: $ 35000 - 55000
Volcano climbing with randonnée skis (June to December) Price: $ 45.000

Trekking in Huerquehue National Park
Excursion to three beautiful mountain lagoons, surrounded by an ancient Araucaria forest.
You can visit Huerquehue National Park at any time of the year. In winter, however, because of large amounts of snow, snowshoes may be needed. Good foot wear is essential for this hike.

Duration: 8 hours. Price for guided tour: $25.000 minimum 3 passengers
Park entrance fee only: $ 3500
Transfer only (return trip): $ 5.000

Horse back riding
Half or full day trail rides may be made all year round. Longer rides are possuble between late October and March. As the area is ideal to be explored on horseback, there are many farms offering horse rides in different parts of Pucon's surroundings.

Campo Antilco, riding on circuits in the Mapuche Indian reservation Quelhue,
Los Nevados, riding on the slopes of Villarrica volcano,
Rancho de Caballos at the foothills of Quetrupillan volcano


Horse trail in the Mapuche community Quelhue

Campo Antilco: min 2 Riders

½ day tour :


$ 25.0000

Day ride :

$48.000

Overnight Horse trekking (2 days):

$90.000

6 day trail riding with Antilco

Los Nevados




½ day:

$ 24.000

day ride

$ 50.000

Rancho de Caballos

day ride

Trail riding in the Indian community Quelhue with Antilco

Mountain Biking
There are several mountain biking excursions according to your abilities and comfort level. Some start right in town while others drive out to the mountains, and bike back to town. There's a quite popular 5 hour ride, following a gravel road through mountain slopes with a beautiful view ofthree volcanoes. The ride also passes along a crystal clear river and a few waterfalls.
Bike rental without transport or guide ½ day: $ 4.000, 1 day: $ 6.000

Relaxing in the Hot Springs
From luxurious to basic, you can find a wide variety of hot springs around Pucon. Prices range from $5.000 to 10.000 CP
There is public transportation available to some of the hot springs. Some have their own means of transportation and charge $3.000. Some tourism agencies include a visit to the hot springs in their local tours and/or organize special tours to the springs for about $ 8.000 per Pax (minimum 4) for the ride from and back to Pucón with a stay of 3 hours.
Taxis charge $14.000 for the ride to and from Pucón with a 2 hour stay.

Los pozones, natural hot springs

Termas de Huife -hot springs and hotel

Visit the Caves of Villarrica Volcano.
There are interesting excursions to the slopes of the Villarrica Volcano where there is a tubular cave of about 500 meters in length as a result of an ancient erruption. The cave is illuminated and has catwalks and stairs to explore.

Duration: 4 hours Price: $ 11.000minimum 4 pax

Whitewater rafting
The most popular river for rafting trips is Trancura. It's divided in two sections according to the grade of difficulty.
The Trancura Bajo (Lower Trancura) grade III, is great for anyone that wants to have a fun adventure on the river. The descent lasts about one hour, passing exciting grade III rapids. Duration 3 hours (1 hour in the river)

Price: $ 6.000 / 9 US$ minimum 4 pax


The Trancura Alto (Upper Trancura) grade IV -V is for those looking for real adventure.

Duration: 4 hours (1½ - 2 hours in the river) Price $ 12.000 / 18 US$ minimum 4 pax

Canoeing on tranquil waters
Canoeing trips will allow you to quietly explore a shallow part of Liucura or Trancura river. Enjoy the tranquility of watching birds in the surrounding vegetation and a view of three volcanoes.

Duration 4 hours (2 hours in the river) Price: $ 16.000 minimum 4 pax

Kayak Courses

Rodrigo of Kayak Pucon organizes white water beginners courses.

Hydro speed (river board)
This may be the most exciting way to descend a river. River boarding will take you swimming down the rapids using a special floatation board and fins. This excursion is made with a guide and a security kayak

Duration 3 hours (1½ hours in the river) Price: $ 12.000 / 18.5 US$ minimum 2 pax.

Fishing trips
The fishing season begins the second Friday in November and lasts until the first Sunday in May. The best months for fishing are November, December, March and April. To fish in Chile you need a license (this is easily obtained).


½ day excursion in the Liucura river:
Using a traditional row boat, you pass through many kilometers of crystal clear waters with lush native vegetation on the banks. Its great for catching rainbow trout (which are not very large but are quite plentiful and give a good fight).
Price per boat (up to 2 people): $ 50.000

1 day excursion in the Trancura river:
Mixing small rapids with large stretches of calm waters, there are islands and clean beaches for fly fishing. Excellent for catching salmon, rainbow trout and brown trout.
Price per boat (up to 2 people): $ 87.000 /

2 days excursion in the San Jorge Lagoon:
This beautiful mountain lagoon is surrounded by native forests. The only way to reach it is with a four-wheel-drive. It is a wonderful place to camp and enjoy nature.
Price per boat (up to 2 people): $ 163.000 /


Note: All fishing tours include transport, meals, boat, equipment and fishing guide. The fishing licence is not included.

Rappelling
Experience the exciting adventure of descending a rock wall with ropes and harness. Learn with the support of a guide who teaches you the techniques and the safety systems

Duration: 3 hours Price: $ 10.000 minimum 2 pax

Tandem Skydiving


Jump from a plane for 30 seconds of complete free fall and then glide for about 4 minutes, enjoying a wonderful view. The jump is made accompanied by an expert instructor.
1 to 4 pax: 175 US$ per/pax
5 to 9 pax: 165 US$ per/pax.

Sightseeing by plane


To fly over the Pucón area is an unforgettable experience, during which you'll be able to see the boiling lava inside the crater of the Villarrica Volcano.
Cost of one hour flight around the area (1 to 3 pax): 250 US$ per flight. Flight to the Volcano (45 minutes) 1 pax 180 US$ 2 pax 90 US$ per/pax 3 pax 75 US$ per/pax.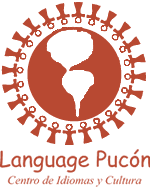 Language Pucon, your place in Chile to learn Spanish
Language Pucon, Pucon, IX Region, Chile, Uruguay 235, Tel.: +56452444967 (english spoken), spanish@languagepucon.com
All information about the language school, the spanish courses , and our home stay program as well as everything about the Spanish + programs, the housing options meanwhile study abroad and the prizes for Spanish courses ,how to contact us for Spanish courses and things about Pucon/Chile you find here.
©2000- Language Pucon, learn Spanish in Chile, Southern America
fake rolex for sale
,
replica watches
,
rolex replica
,
fake watches
,longines,rolex explorer,rolex yachtmaster,hublot,piaget,corum,rolex datejust,u boat,rolex,rolex gmt master,franck muller,rolex submariner,omega,cartier,rolex day date