Spanish courses
Pucon - Bariloche Pucon - Santiago
Picture Galleries
About Pucon
Activities
Office: General Terms and Conditions Hints and Links Resources Legal Information
German Classes English Classes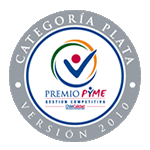 Welcome to the Spanish School in Pucón, your place to learn Spanish in Chile.

We are dedicated to teach Spanish to travellers.

You are planning to travel to South America, or you are already on the road?
Pucon is a perfect place for a longer stay : having a great time, astonishing outdoor activities together with learning Spanish.
Are you looking for a school to learn Spanish? Learn Spanish where the fun is, in contact with the people and nature.
The Classes:
Specialized in courses for Backpacker and individual travellers we offer intensive Spanish courses:
Best quality at affordable prizing :
No registration fee, 60 minutes/ class,
classes even on holidays.
The Town
Pucon is the ideal place in Southern Chile for a longer stay: Situated on he beach of Lake Villarrica, at the foothills of the Villarrica Volcano, surrounded by astonishing nature, friendly people and a great variety of outdoor and leisure time activities.
Our school is the perfect place to combine learning Spanish with outdoor activities and getting to know the chilean culture and way of life.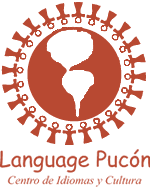 The Language school in Pucon

Language Pucon is active member of ACHELE – Asociación Chilena de Escuelas de Español
The Chilean Association of Spanish Schools unites the best Spanish schools in Chile and by providing a common standart among the member schools, assures the high quality of your studies.

Spanish und activities
Pucon is the center for outdoor activities in northern Patagonia, our hours of teaching are ajusted so you have time for exploring and adventure.
We organize Spanish and outdoor programs..

find Language Pucon Spanish school recomended in Travell guides both print and online

Total Immersion and other accomodation.
We organize Spanish courses with home stays in chilean families or in hostels and hotels.
Our home stay program places you right into the chilean culture: live with a family, all meals with your hosts, activities.


Language Pucon, Pucon, IX Region, Chile, Uruguay 235, Tel.: +56452444967 (english spoken), spanish@languagepucon.com
All information about the language school, the spanish courses , and our home stay program as well as everything about the Spanish + programs, the housing options meanwhile study abroad and the prizes for Spanish courses ,how to contact us for Spanish courses and things about Pucon/Chile you find here. Click here If you are looking for a different Language school
©2000- Language Pucon, learn Spanish in Chile, Southern America
fake rolex for sale
,
replica watches
,
rolex replica
,
fake watches
,longines,rolex explorer,rolex yachtmaster,hublot,piaget,corum,rolex datejust,u boat,rolex,rolex gmt master,franck muller,rolex submariner,omega,cartier,rolex day date